The Story
A young idol, Risette, sits in her room while makeup artists finish getting her ready for her show. Her manager talks on the phone, preparing future appearances as well as her upcoming movie role. After sitting silently, as she has clearly done before, she finally says she quits, before going onto the stage. Her song doubles as an opening, with the animation cutting to still frames and back.
She decides to take a break in Inaba, her family's home. While shopping she does her best to avoid people who recognize here, which seems to be everyone. As she takes more and more detours it is clear that someone is following her. But instead of a fanboy stalker rapist, it's Yu, giving her phone back.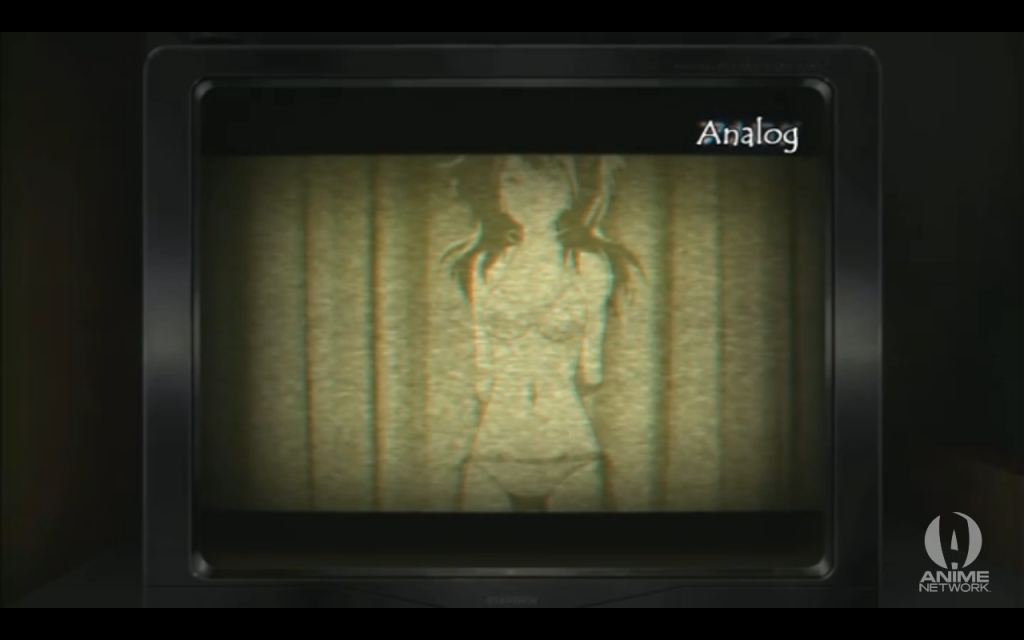 The guys go to Rise's family's tofu shop, but find a ton of people waiting outside trying to see Risette. With the store sold out of tofu, the guys have no excuse for being there, but Yu finds something else to buy. They ask if she has noticed anything strange, and she asks them if it has something to do with the midnight channel. She tells them that isn't her, that she's never worn that swimsuit before. They tell her that there is a possibility that she could be kidnapped.
Dojima and Adachi show up, so Yu and the other two have to leave. Dojima asks her why Rise came to Inaba for her R and R with the murders going on. Rise mentions that the three guys who were just there mentioned the same thing, sparking Dojima's suspicion.
The entire group stalks Rise the next day, to protect her from real stalkers. Adachi, sent by Dojima to keep an eye on them, finds them and joins them. When they chase after a stalker who is obviously not the killer, Yu takes Rise to someplace safe while the others deal with the trouble. They go to the river bank, and Yu charms Rise by insulting her origami skills. While she tells him that she doesn't like being an idol because nobody can see the real her.
The Review
The change in the opening is kind of fun. But the switches from animation to still frames were jarring. The episode overall is okay, not the best episode of
Persona 4
, but definitely not the worst. Rise as a character doesn't really engage me. The characters in this series are initially defined by their inner turmoil, and in past cases there have been some interesting cases. Especially Yukiko, Chie, and Kanji. Rise on the other hand comes across as a bland Disney princess. Hating people not seeing who she really is is used too often to be taken seriously this time around.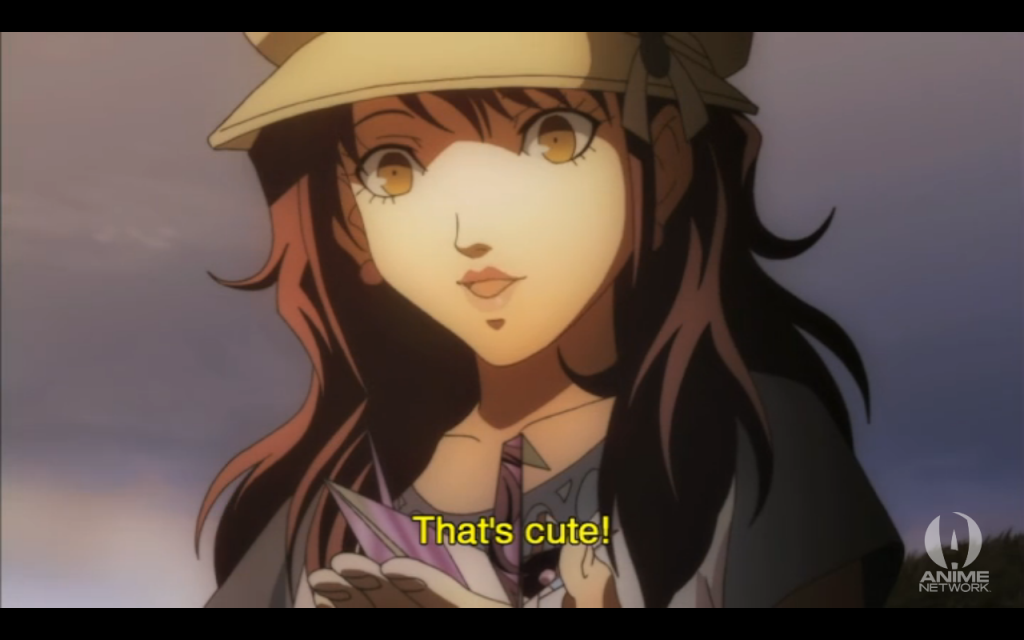 At the very least I can say that this episode wasn't as offensive as episode seven, and there isn't enough for me to make fun of as in episode eight. Though I will say that the representation of Japanese idol worship culture bugged the hell out of me. There's something about guys around my age fawning over a perky teen that weirds me out. Even when the idol in question isn't underage, I still just don't get the appeal in the slightest.